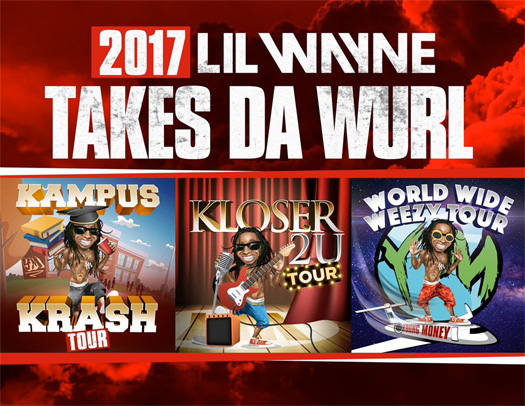 Lil Wayne has took to his official social media accounts Twitter and Instagram to announce 3 new tours this year, as well as new music.
One of these tours is the "Kloser 2 U Tour", which we already saw the dates for on Monday. The other 2 tours are "Kampus Krash Tour" and "World Wide Weezy Tour", which also both make sense as we've previously been seeing dates for upcoming Weezy shows at universities and overseas.
The most important news in my opinion is that Tunechi has confirmed himself he will be releasing new music this year. Let's hope it's soon!