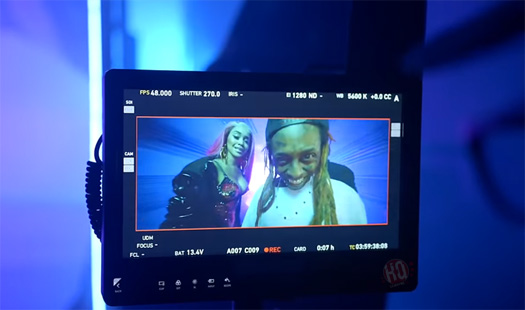 We saw behind the scenes photos earlier this month, and now we can get an official behind the scenes look at Kid Ink's "YUSO" video shoot featuring Lil Wayne and Saweetie.
Ink, Wayne and Saweetie all shot their scenes together inside the Little Havana neighborhood in Miami, Florida on March 5th. Mike Ho is the person who is directing the visual.
You can check out official behind the scenes footage from the upcoming "YUSO" music video after the jump below, which was filmed by Matty J. The official video will premiere on Monday!