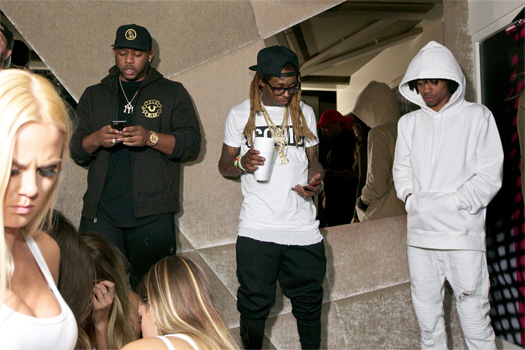 Lil Wayne made an appearance at Shay nightclub in Chicago, Illinois on September 24th with Mack Maine, Gudda Gudda, Lil Twist, HoodyBaby, and Cortez Bryant.
You can check out some footage of Weezy arriving to the lounge and chilling inside with his homies after the jump below, courtesy of the bro Dan Kritchevsky.
The Young Money CEO, who had just performed at Chance The Rapper's "Magnificent Coloring Day" festival earlier in the day, was also celebrating his 34th birthday!