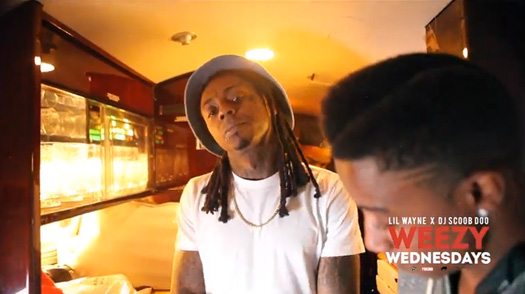 In this post, you can watch episode 15 of Lil Wayne's "Weezy Wednesday's" series.
Weezy F Baby can be seen spitting a freestyle while up in the air on his private jet taking a flight from Los Angeles to Cannes, France, as well as performing at Gotha nightclub and betting Lil Twist 5 racks to jump into the crowd.
Click here to watch episode 14 of "Weezy Wednesday's"!