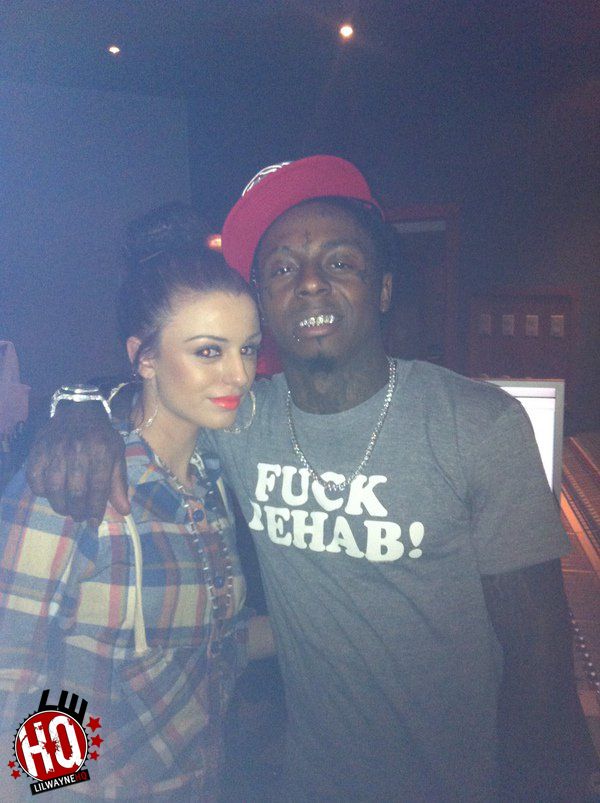 Lil Wayne and Cher Lloyd
We have another excerpt from Lil Wayne's Rolling Stone Magazine interview, which hits newsstands tomorrow (January 21). Weezy tells the magazine that being behind bars wasn't too bad, and the hardest part about it was going without sex. He also says that he was man enough to take the punishment, even though the gun was not his.
The hip-hop star told Rolling Stone the closest thing he had to companionship in his cell in Rikers Island, New York, was a picture of a woman from a magazine that he taped to the wall.

'Anyone starts looking good in that bitch,' he tells the US music magazine. 'Like, 'Damn, look at HER with that uniform on, Mrs Officer!''

The star still insists the gun he was sent to jail over was not his, but he says he was man enough to take the punishment.

'I dropped my nuts and took it,' he said, referring to his eight-month prison sentence.