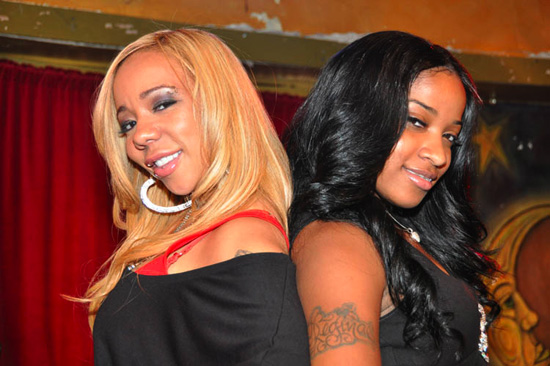 When you first heard about BET's new original reality series, "Tiny & Toya" we bet you didn't think, "Hey, this show is going to be the #1 show in history!" Well, according to stats recently released by Nielson Media Research, it is!

The season finale of the popular BET series Tuesday night (Aug 25) saw an impressive 1.9 milion total viewers, while the season premiere of "Frankie & Neffe" also saw the same numbers. And with an average of 1.8 million viewers per night, "Tiny & Toya" is currently the #1 original series in the history of BET Networks! The premiere of Frankie & Neffe stands as the #2 series debut in BET history.

With impressive numbers like that, we wouldn't be surprised if BET renewed both shows for a second season!
Via: GossipOnThis
Also, Lil Wayne's New York concert last night reportedly saw 23 fans, including teenagers and adults, arrested on criminal charges including marijuana possession, assault on security, trespassing and unlawful alcohol possession.
The concert, held at Darien Lake Theme Park, still took place despite the multiple arrests.
Twenty-three people were arrested at the Lil' Wayne concert last night including a 16-year-old from Cheektowaga, charged with trespassing for allegedly jumping a fence to get into the concert venue, nine people busted on marijuana charges, a ten year-old busted on possession of alcohol, a 23 year-old charged with hitting a female fan and injuring a security guard, a 26 year-old arrested for disorderly conduct and swearing in public and other arrests including criminal mischief and destruction of property.
Via: SOHH