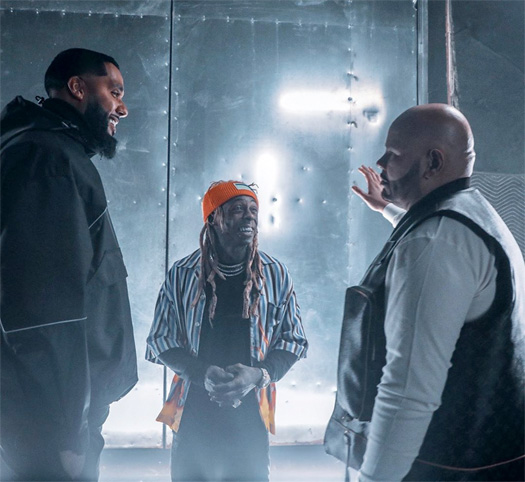 In an excerpt from season 5 episode 4 of Uninterrupted's "The Shop" series, Fat Joe revealed Lil Wayne is the best music artist he has ever seen record in a studio and called him "a beast".
Joey Crack explained to Amy Schumer, Don Lemon, Paul Rivera, Maverick Carter, and LeBron James what he has learned from being in the studio with Weezy and why it was a privileged for himself.
For the third time in his life, Joe also told the story of witnessing Tunechi record his "We Takin' Over" verse for DJ Khaled, which included Tune sparring with a huge speaker inside the studio room as the instrumental played in the background!