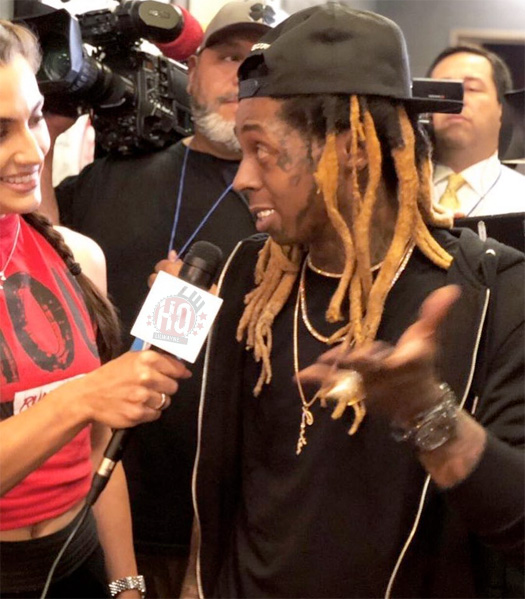 Last night (May 16th), Lil Wayne attended Game 2 of the Western Conference Finals at the Toyota Center in Houston, Texas to watch Golden State Warriors vs. Houston Rockets.
Before the game for charity, Tunechi signed the basketball and took the "First Shot", but unfortunately he missed it.
You can watch some footage of Weezy taking the shot below, as well as him doing an interview after missing it by saying it's his first time ever doing something like this and he was nervous!