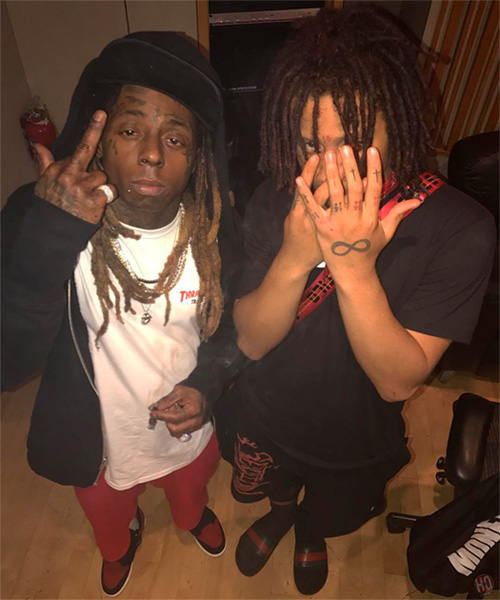 Last week, Trippie Redd sat down with Rendez Vous for a one on one interview while he was in Paris, France.
During their conversation at the 4:05 mark, the host told Trippie that he reminds him of Lil Wayne and asked the Ohio rapper what does Wayne mean to him. Redd then called Wayne his idol, said he looks up to him, and revealed he has listened to all of Weezy's albums to see his growth from the beginning to now.
Also in the interview, which you can watch below, Lil 14 mentioned Tunechi is "so inspiring" and all of his music is "meaningful" with him always saying "deep shit". He even added that Tune is the founder of diamond teeth, face tattoos, dreads, and the rock crossover with hip-hop thanks to his Rebirth album.
Before the conversation changed to another subject, Trippie Redd explained what it was like meeting Mr. Carter and named "Comfortable", "Nightmares Of The Bottom" and "I Feel Like Dying" as his top 3 favorite Lil Wayne songs!