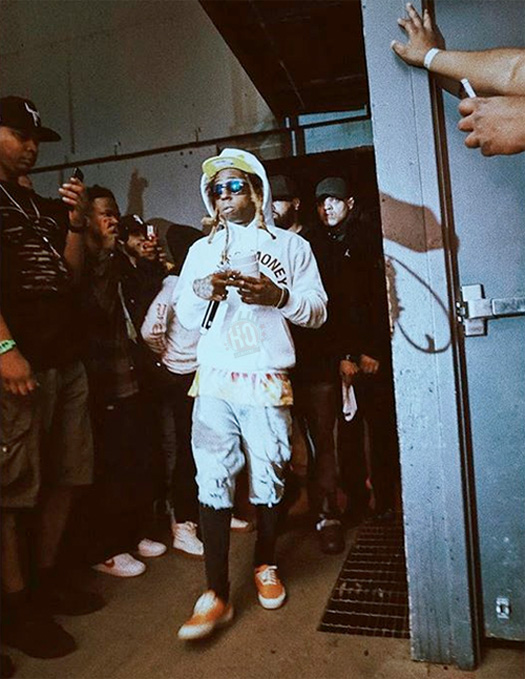 2 months ago, Lil Wayne rescheduled his show at the Target Center in Minneapolis, Minnesota from February 25th to to March 31st for "scheduling conflicts".
However, Weezy has had to reschedule the concert again as the private plane he rented out to fly to Minneapolis on had mechanical issues with the hydraulics.
Mr. Carter shared a letter from the operator of the aircraft on his Instagram page explaining the problem:
"Today, upon starting engines and doing operational checks before our departure to MSP we noticed that our flight hydraulics system started to quickly diminish. It quickly showed empty so we shut down the aircraft and did a visual walk around. Upon doing so we noticed hydraulic fluid leaking under the aft belly of the aircraft suggesting a hydraulic line had broken."
Tunechi caption the social media post by saying: "Minnesota I'm sorry I kouldn't make it tonight. Had plane issues that was out of my kontrol. Will make it up to y'all and reskhedule"!