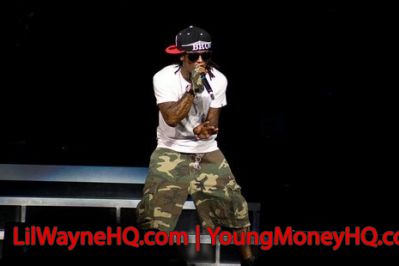 A Lil Wayne representative has released a statement to SOHH regarding the rapper's unexpected cancellation of this week's Canada tour dates and claimed it was due to medical reasons.
According to Wayne's camp, the tour will continue this Thursday (August 20) in Denver, Colorado.
"Lil Wayne, due to illness, was advised by his doctors to cancel the Young Money Presents: America's Most Wanted Music Festival tour stops in Western Canada. The tour, headlined by Lil Wayne featuring Young Jeezy, Soulja Boy, Pleasure P and Jeremih, was scheduled to come through Vancouver and Edmonton on August 17th and 18th. Wayne, his band and crew arrived in Canada with full intention of performing but were forced to cancel the dates due to doctor-mandated rest. Young Money Presents America's Most Wanted Music Festival will continue their tour routing as planned and extends an apology to the fans for the cancellation."
News of the Vancouver cancellation landed online yesterday (August 17) evening which can be read here.