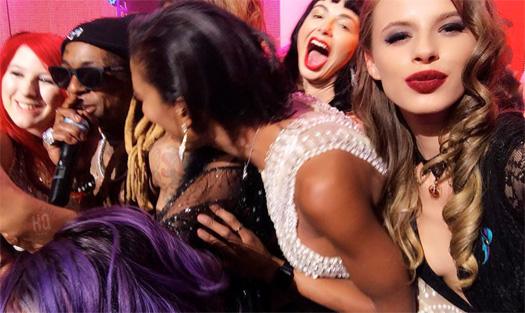 A few months ago, Ski Mask The Slump God sat down with TolisaTokiwa and WithJas to answer 21 random questions for their "#21Questions" series.
At the 6:50 mark of their interview, $ki Mask was asked who his top 5 favorite rappers are to which he answered: old Busta Rhymes, Method Man, old Lil Wayne, Young Thug, and Travis Scott.
However, The Slump God did swap Thugger in his top 5 rappers list for Missy Elliott. You can check out the full conversation in a video after the jump below!