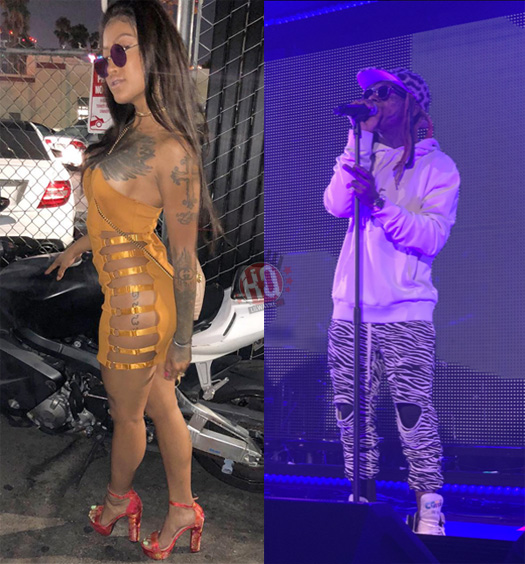 While backstage at the 2018 Rolling Loud music festival in Los Angeles on December 14th, Milano chopped it up with DJ Felli Fel for Power 106.
During their conversation, the upcoming female rapper from Long Beach, California revealed that the one person she didn't want to miss perform live at Rolling Loud was Lil Wayne.
In the interview that you can watch below, Milano explained that she has never seen Wayne live before, called him an "icon", and gave him "big respect" because "he's done his thing and he's doing it again"!