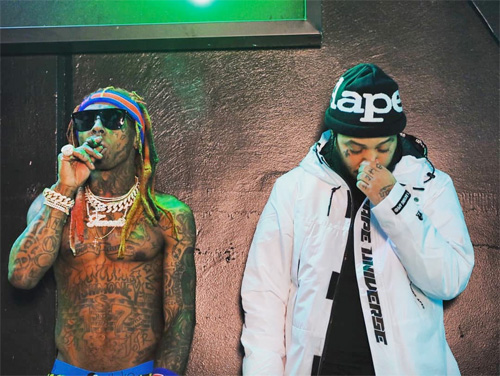 Gudda Gudda recently chopped it up with Lalaa Shepard in a virtual interview for a new edition of The Progress Report's "Conversations With Lalaa".
During their conversation, Gudda spoke on taking a hiatus from music, being influenced by the Hot Boys, how COVID-19 has affected him, New Orleans, if B.G. is free from prison, Cash Money Records, the different eras of Young Money, if he feels he is underrated, surviving Hurricane Katrina, what the word "progress" means to him, and fatherhood.
Double G also recalled his first time meeting Lil Wayne, why they decided to call their rap group "Sqad Up" (it involved Wayne wanting something to tattoo on his knuckles as he liked how Mobb Deep did that), Sqad Up being a clothing line at first, and supporting Weezy through his public feud with Birdman and Cash Money. You can watch the full 30-minute convo after the jump below!