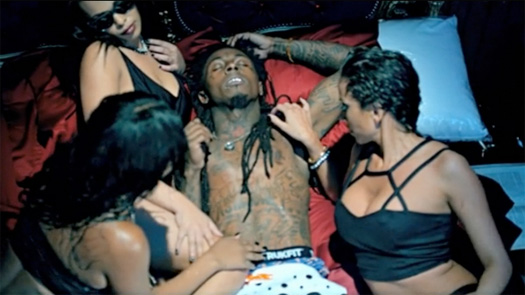 Here is something cool! Last Friday for Valentines Day, Nielsen did some research to see which are the 10 songs that were most streamed from February 2013 to February 2014 with the word "Love" in the title.
Lil Wayne came top place with his "Bitches Love Me" single featuring Drake and Future. The track had around 109 million plays, beating out Calvin Harris and Ellie Goulding's "I Need Your Love" with 49 million streams, Chris Brown and Nicki Minaj's "Love More" with 45 million streams, and Macklemore & Ryan Lewis' "Same Love" with 44 million streams.
Some of the other songs that made top 10 were Beyonce and Jay-Z's "Drunk In Love", Eminem and Rihanna's "Love The Way You Lie", Justin Bieber and Big Sean's "As Long As You Love Me", Rihanna and Calvin Harris' "We Found Love", and Chief Keef's "Love Sosa".
I would never of expected that "Bitches Love Me" would come No. 1 and "How To Love" not even make the top 10!