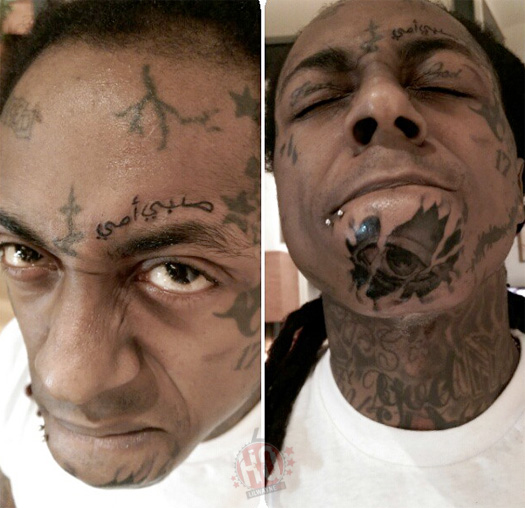 A couple of days ago in San Clemente, California, Lil Wayne got some new ink on his face by a tattoo artist named Spider. The artist shared some pictures of his work with the following message:
"Couple pieces I did on my man Lil Wayne. A very hospitable and professional client, thanks Wayne!"
I am not too sure what these tattoos are of, so I will edit this post when official confirmation surfaces online, but it looks like Weezy got the Eye of Providence tattooed on his chin and "Mumma's Boy" in Arabic tatted above his left eye. But like I said, I am not 100% certain.
You can view more photos of Tunechi's tatts after the jump below. What are your thoughts?