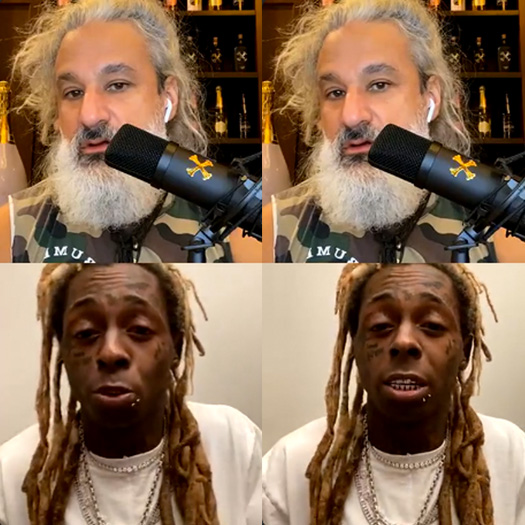 Last week, Lil Wayne took part in a live interview for social media with the CEO of Sovereign Brands, Brett Berish, which you can watch below.
During their 1-hour conversation, Weezy spoke on what "self-made" means to him, tattooing his grandma Mercedes Carter's name on his face (the "Mercy" and "Merci" tatt), what his biggest struggle in life has been, who his inspirations are, knowing nothing about social media, and listening to Jack Harlow before he blew up.
Tunechi also discussed all of these new generation rappers looking like him, this year's Super Bowl and NBA Championship, why there is no such thing as a next Drake or Nicki Minaj, recording new music with A$AP Ferg and Rich The Kid recently, being influenced to skateboard by Alex Midler, how getting sick on the Ruff Ryders/Cash Money tour was his biggest break, I Am Not A Human Being III album, and much more!