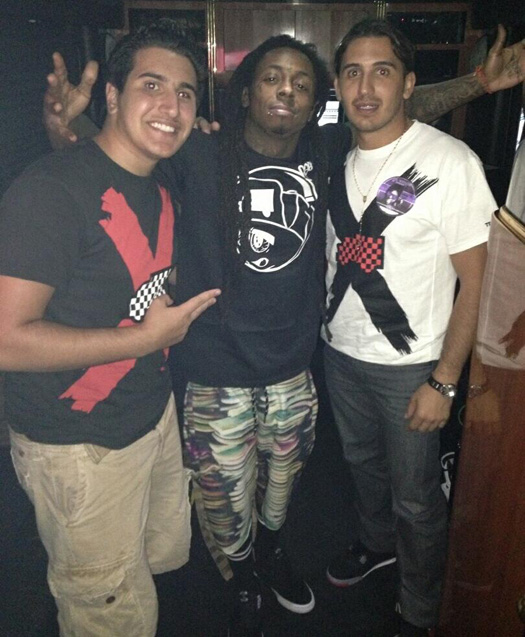 Lil Wayne and Cortez Bryant flew two lucky fans called Wisam Kizy and Javin Mesi from Michigan to California last night, so they could watch Wayne's show and then listen to his forthcoming Dedication 5 mixtape.
After the concert, Weezy, Tez, Wisam and Javin all traveled to a skate park on the tour bus while bumping Dedication 5. Wisam went on Twitter to share his thoughts on the mixtape and mentioned that he thinks D5 is a huge step up from Dedication 4 and more like Dedication 2.
Javin also confirmed two more songs that Tune has freestyled over on Dedication 5, which are Kanye West's "New Slaves" and A$AP Rocky's "Fuckin' Problems". Don't forget, we already know Wayne has rapped over Jay-Z's "F*ckWithMeYouKnowIGotIt" and Rich Homie Quan's "Type Of Way" too.
San Diego was amazing tonight Thk u all. Love u all! Got my man @WisamKizyJr & @JavinMesi listening to d5 rite now! True fans I appreciate em
You can view a pic of Wisam and Javin with Tunechi above. I am sure this would have been an amazing experience!