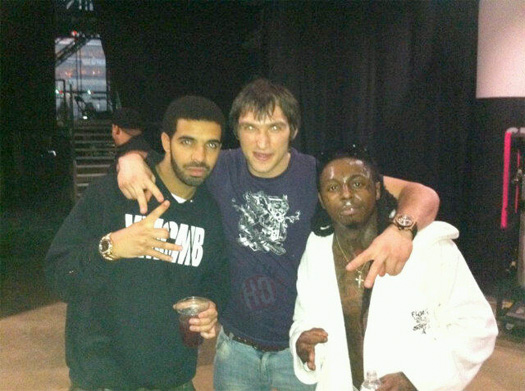 Ice hockey player Alexander Ovechkin visited ESPN earlier this week in L.A. to make an appearance on SportsCenter and chop it up with Barry Melrose and Neil Everett before attending the Los Angeles Lakers vs. Orlando Magic NBA game at the Staples Center.
During his interview, Ovechkin spoke on his relationship with Lil Wayne and how he first met him a few years ago backstage at his concert in Washington: "He's my man. I met him probably four or five years ago, he had a concert in D.C. and we had a picture together. I don't have his cellphone, but I would love to have it, especially in L.A."
If you recall back to last month, Weezy also made an appearance on SportsCenter to discuss his tweet congratulating Alex Ovechkin for his hat trick. You can watch Alex speak on Tunechi after the jump below!