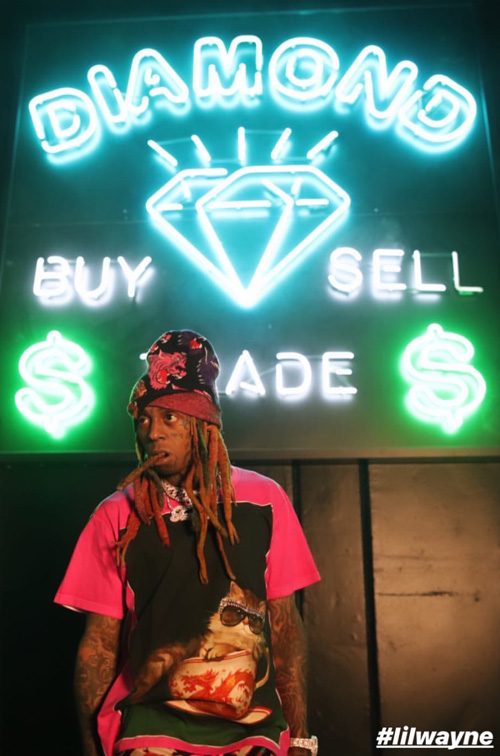 Over the weekend on February 9th, Lil Wayne, along with his Young Money artists and skateboarders, shot a new music video at Diamond Supply Co.'s indoor skate park in Los Angeles, California.
The song that they shot a visual for is currently unreleased, but we can hear new vocals from Tunechi, Gudda Gudda and Jay Jones. One of the lines we can hear Tune rap is: "I want my baby pictures on a hundred-dollar bill."
As well as Weezy, Double G and Jay, the other YM artists and affiliates we can see on set are: Lil Twist, Marley G, Vice Versa's Poppy Holden and Yaj, and T@. The skaters that were on set are: SpanishMike, Andre Colbert, Tyreek Morrison, Jereme Knibbs, and Yosef "YoYo" Ratleff.
You can check out some behind the scenes footage and photos from Young Mula's new video shoot in L.A. after the jump below! Could a new Young Money compilation be on the way?