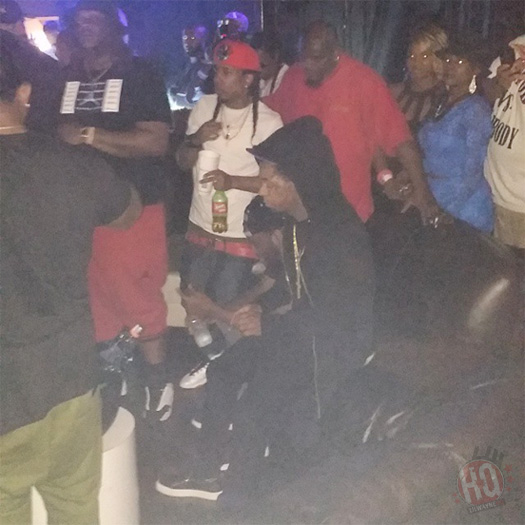 After receiving two snippets back in May, 2015, Lil Wayne, Flow and Young Greatness' "Killerz On My Team" collaboration has finally surfaced online.
The Niyo Davinci-produced song was originally recorded for the Esho Hero's Wolf 2 mixtape, but there is no word on if this project will ever see the light of day now that Flow is facing life behind bars.
You can listen to "Killerz On My Team" after the jump below! Are you a fan of the track?