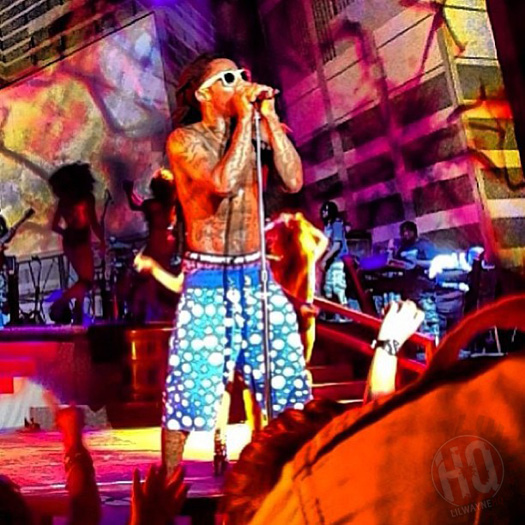 I posted some footage earlier today, now here are photos of Lil Wayne performing live on his America's Most Wanted music festival in Birmingham, Alabama at the Oak Mountain Amphitheater on July 9th.
Weezy F Baby can be seen rocking a lot of apparel from his TRUKFIT clothing line, as well as his yellow Chimera sneakers.
Hit the jump to view plenty more pics of Tune performing with T.I. and 2 Chainz!