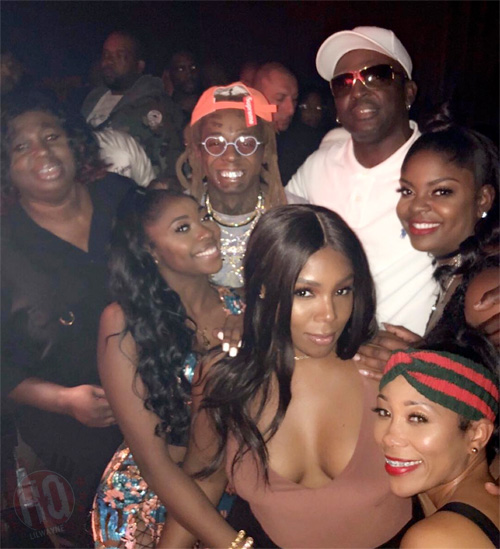 Iman Shumpert recently appeared on BET's "Rate The Bars: NBA Edition" series to rate lyrics from artists such as Drake, Lil Uzi Vert, Machine Gun Kelly, Nicki Minaj, Lloyd Banks, Kobe Bryant, Lil B, and Lou Williams.
During the clip, which you can check out below, Iman rated the following lyrics from Lil Wayne's "Off, Off Off" song 5 out of 5 before then calling his beat selection and delivery "so crazy":
"Tatted up like J.R Smith; What was that sound? That was swish; Shout out to Shumpert and Tris'; They got the rebounds and defense"
The professional basketball player for the Sacramento Kings also added that Tunechi is a good guy and a lot of music artists try and make that "soundtrack to a game" vibe, but Tune is one of the artists who is really great at it!