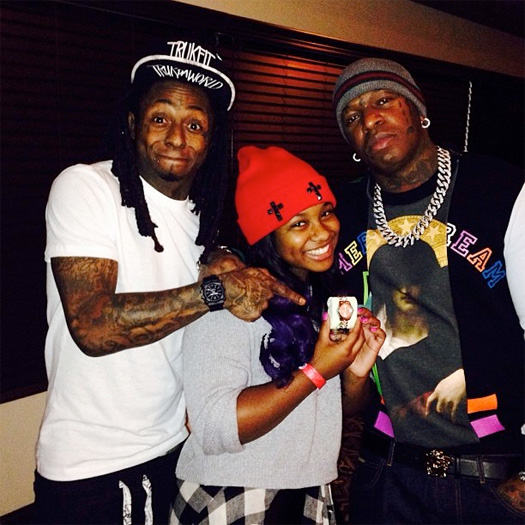 In part 3 of her interview with VladTV, Toya Wright speaks on her upcoming projects, which one of them includes managing her and Lil Wayne's daughter Reginae Carter in the music industry, as well as why Reginae left the pop group OMG Girlz.
Toya Wright also discussed her daughter being signed to her father on Young Money and confirmed that they have been working on music together. You can watch the interview in the clip below and also watch the first and second parts of Toya's interview with Vlad here and here!
It does look like Nae Nae will be featured on Tune's upcoming Tha Carter V album on a song called "Famous", because after the tentative tracklist surfaced online, she posted a screenshot of LilWayneHQ on her Twitter page.