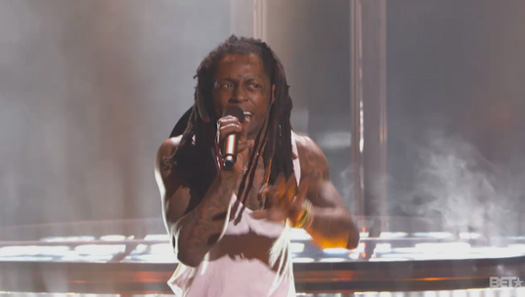 Tonight, BET Networks and the National Basketball Players Association aired their 1st annual Players' Awards on television after filming the show from the Penn & Teller Theater in the Rio Las Vegas Hotel & Casino on Sunday, July 19th.
Lil Wayne opened up the Players' Awards show by performing his "Glory" single live. We have previously saw Weezy perform the first verse from "Glory" acapella at shows, but if I recall, I don't think we have ever seen him perform the full song with the beat live.
If you missed Tunechi on TV earlier, you can watch him perform his Free Weezy Album single live after the jump below!