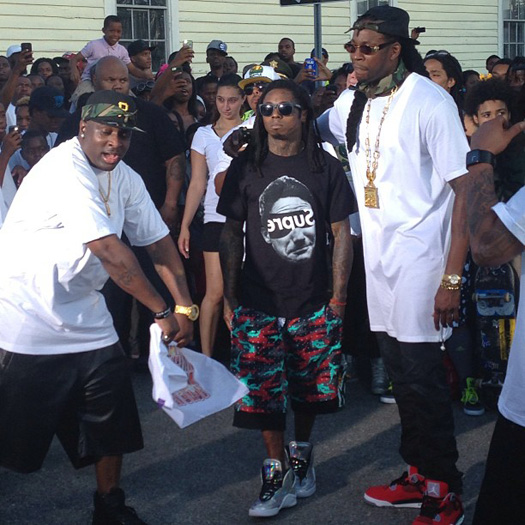 In a recent interview with Vlad TV, former Hot Boys member Turk discusses a conversation that he had with Lil Wayne back in the day about considering to leave Cash Money Records and going to sign with Master P's No Limit Records label.
Turk mentions that him and Weezy had this conversation because Master P was giving his artists' cars and houses, while Birdman wasn't, but he did say that not long after this conversation, Baby started to give them what they felt they deserved.
Also during the interview, Turk recalls stories of things that him and Tune used to do together when they were homeboys back in the day. Some of these things included shooting paintgun balls outside of their hotel window, getting caught in the rain in a drop-top Jaguar, and counting how many panties they had every week to see who had the most sex.
You can watch the interview after the jump below!