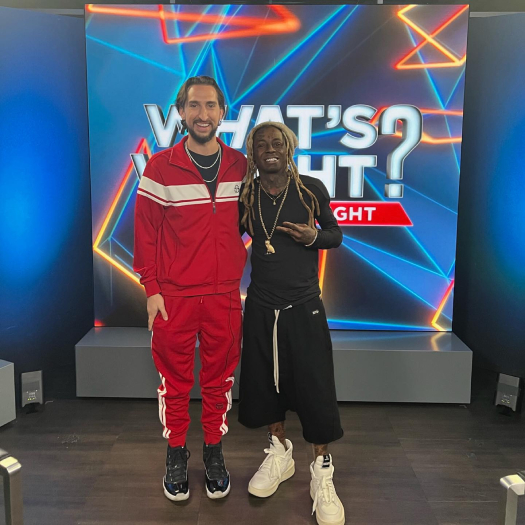 For episode 16 of the "What's Wright?" series, Lil Wayne sat down with Nick Wright for a special edition of the show.
In their interview, Tunechi talked about sleep, why he still does what he does every single day, childhood, what he would tell his younger self today, how he keeps himself hungry, and much more.
During their conversation, Tune confirmed he records at least 7 features per week, revealed he recently had a studio session with Nicki Minaj, and named his top 5 rappers of all time: Missy Elliott, Jay Z, The Notorious B.I.G., Goodie Mob (as a whole), and UGK.
Weezy also discussed how he became a Green Bay Packers fan, his friendship with Chris Paul, what he first saw in Drake and Nicki, never being invited to a Met Gala, Tyson Fury, Dallas Mavericks vs. Phoenix Suns, creating a new fashion line called "Me" with inspiration from Taylen Biggs, his Sqvad skateboarding team, and the late Adam Z!