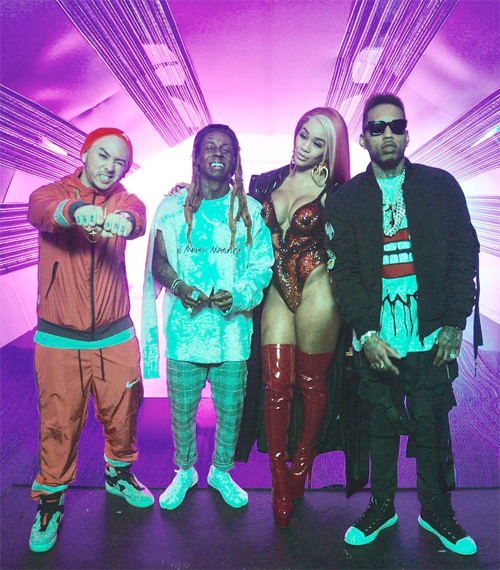 Kid Ink recently chopped it up with Rob Herrera backstage at REAL 92.3 LA radio station's "REAL Street Fest" for an interview.
During their short conversation, Ink discussed what it was like working with Lil Wayne and Saweetie on his "YUSO" single.
The Los Angeles rapper also revealed what the most easiest and funnest parts were about collaborating on "YUSO"!