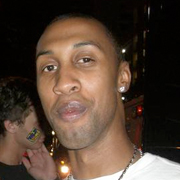 Lil Wayne's manager is countering a Bahamian promoter's claim that the rapper missed 2008 concert because he was "unconscious" at the time of the scheduled performance.
On Thursday July 9 TMZ.com reported that Red City Entertainment had filed a lawsuit against the multi-platinum artist in regards to a missed appearance on September 27 of last year. More information on that can be read here.
The promoters claim that when Wayne was a no-show at the venue, police officers discovered him unconscious in his hotel room.
Red City's suit seeks a total of $432,000, with $210,000 of the amount representing Wayne's advance, and the rest covering travel and other expenses tied to the show.
But Wayne's manager, Cortez Bryant, offers a much different account of the events.
In a statement sent to AllHipHop.com, Bryant explained that the September 27 date was actually a make up date for a concert scheduled the day before.
"Our show was set for September 26th last year," Bryant explained. "We arrived on time, ready to perform and learned that due to lack of payment from the promoters. The sound company they had hired packed up and left the venue before Wayne was scheduled to hit the stage. So they were forced to cancel the show. On those grounds, at that moment, they were in breach of contract and forfeited their deposit."
Bryant went on to explain that after several requests by the promoters, Wayne agreed to reschedule the show for the 27th, his birthday, despite having made it abundantly clear that he did not want to work on that date.
But Wayne's agreement to perform was contingent on the promoters' promise to ensure that all arrangements surrounding the performance were up to a certain standard, Bryant said.
"I presented their case to Wayne and he said he would do it if the promoters had everything right, based on our contract," he added. "I then told the promoters to extend our rooms and if, and only if, there were no problems at the venue, then he would take the stage.

"When I arrived at the venue, the security was horrible, causing it to be an unsafe environment and the sound system wasn't up to our contracted standard," Bryant continued. "I then told the promoters Wayne wasn't coming because they didn't have their setup to a contracted standard for the second night in a row."
Hmm, what do you think of this then ❓ Seems fair as it was his birthday after all 🙂
Bonus: Lil Wayne's hectic touring schedule last year contributed heavily to the total earnings of $18 million that landed him the number six position on the 2009 Forbes' list of Hip-Hop Cash Kings.
PS: A website has made out that they have leaked an exclusive Young Money song, well just for a heads up – It is old and has been ripped from Lil Chuckee's YouTube account… so this why I am not posting it 🙂