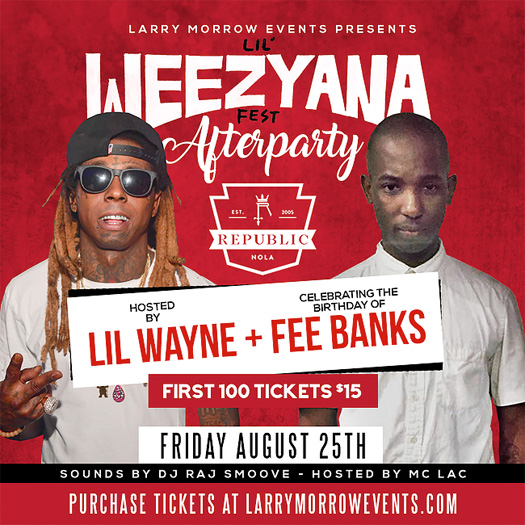 After the 3rd annual "Lil Weezyana Fest" in his hometown New Orleans, Louisiana later today, Lil Wayne will be hosting an official after-party at Republic NOLA.
Tunechi will be in attendance at Republic NOLA tonight from 11:00PM to 4:00AM CDT with his homies and they will also be celebrating Fee Banks' birthday.
If you wish to attend the venue later tonight to see Weezy live, click here to order your tickets online that are priced from $15.00 to $1,250.00!