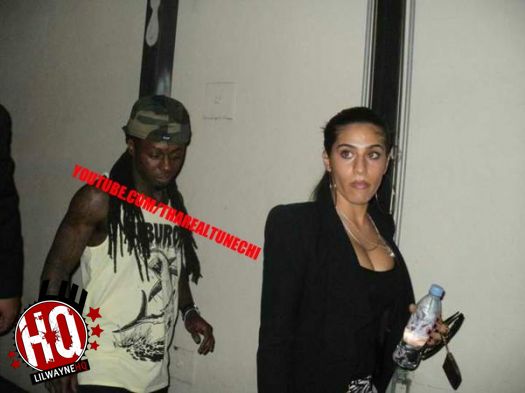 If any of you Wayniacs are interested in the story of what went on with Lil Wayne and his girlfriend Dhea yesterday for Valentines Day, then carry on reading.
TMZ reports that Weezy took out Dhea for a romantic meal in Miami last night and surprised her with a ring inside a dessert. A staff member at the restaurant said Wayne handed them a ring with a giant yellow rock on it and asked them to stick it inside their Sabrina Sundae, which costs $43 and comes with 12 scoops of homemade ice cream, as well as sparklers and lots of toppings.
Once the dessert was delivered to Tune and Dhea's table, he jumped up and shouted to the entire restaurant: "SHE SAID YES!!!". Lil Wayne also went on Twitter and tweeted the same thing, so everyone had then presumed that he had asked Dhea to marry him. But of course, we know Tunechi only asked her to be his valentine.