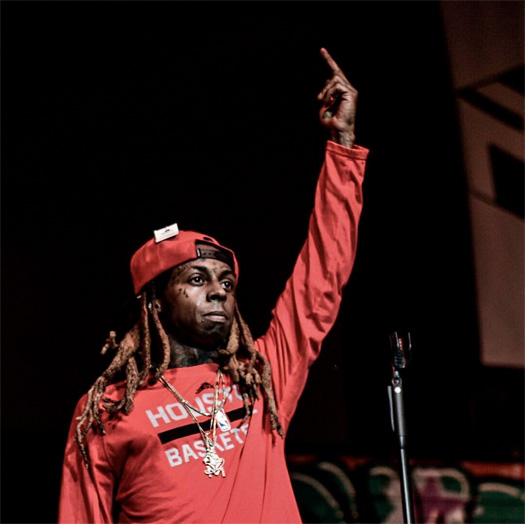 On April 30th, Lil Wayne performed live at the Revention Music Center in Houston, Texas for a stop on his "Kloser 2 U Tour".
Weezy performed "Mr. Carter", "A Milli", "I'm Goin' In", "John", "Believe Me", "Bitches Love Me", "Rich As Fuck", "Go DJ", "HYFR", "Lollipop", "Mrs. Officer", "Every Girl" with Mack Maine, "The Motto", "Back That Azz Up", "Traphouse Blues" with HoodyBaby, "Nerve" with Lil Twist and Fooly Faime, "Swag Surfin'", "Rollin'", "Ride For My Niggas", "Wasted", "I'm Me", "Drop The World", "Steady Mobbin'", "No Frauds", "A Milli" again, "No Problem", and "No Worries" live.
You can watch Tunechi's full set at the concert in a video after the jump below. Tune also shouted out James Harden: "Shout out my nigga James Harden, that's my brother, soo woo. I'm still not sure how he eats with that fuckin' beard, I'm sorry I don't know how it goes, I eat a lot of pussy… that would be fucked up". Haha!