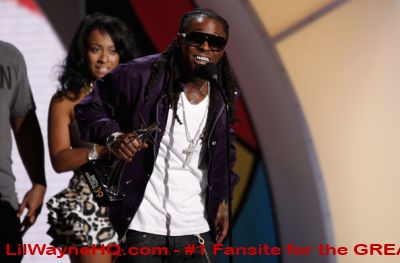 Lil Wayne has postponed his forthcoming European shows, expected to kick off in Paris on Thursday, due to illness.

The rap star was set to play seven dates in Europe over the next 10 days, including the Roskilde Festival in Denmark and two dates in London.

An official statement said the musician had been forced to cancel the concerts due to "doctor-mandated rest".

"Lil Wayne extends an apology to his fans for the short notice of this postponement," a statement said.

"But he looks forward to returning for the performances and visitation with his fans," the statement continued.

Fans have been advised to hold on to their tickets and wait for details of revised dates.

The shows were due to take place in Paris, Roskilde, London, Amsterdam, Liege and Thurgau in Switzerland.
Shout outs to BBC and I was looking forward to Weezy coming over to the UK, but I guess it is what it is 🙁
Also, Young Money members such as Gudda Gudda, Jae Millz and Mack Maine are already in Paris after keeping everyone updated on Twitter, so I don't know, but they might do something such as a little show or they might just use this as a vacation 😆