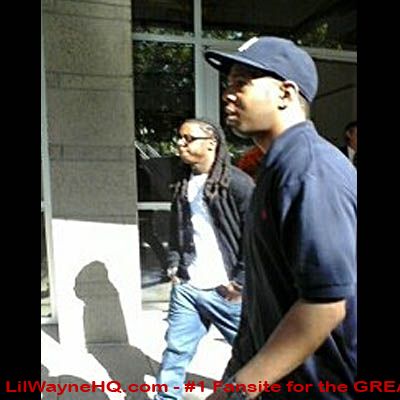 It was widely reported that Drake was offered 2 million from Atlantic Records but turned that down to figure out his options a little bit more. It was also rumored that there was tension between Wayne and Drake due to the fact that Drake would not sign with him. Well I am hearing that Drizzy wanted to sign with Wayne all along but was concerned due to the fact that Young Money is an offshoot of Cash Money and Cash Money has the worst reputation in the business for fucking artists out of their money and overall career. However my intel into this situation told me that Drake has certain guarantees such as album release dates in his contract and also the fact that Weezy doubled the amount he was being offered and gave Drake 4 million just to sign! This is what ultimately led Drake to stick with the Martian.
This is certainly a lot of cash, but will it be worth it ❓
Not too sure about this one but there are some rumors floating around that one of Lil Wayne's cribs caught on fire and completely burned down this past Wednesday. From what I am hearing so far his home in Houston Texas caught fire in the afternoon hours of Wednesday and was totally destroyed.

Apparently nobody knew it was Wayne's crib until one of the neighbors alerted a member of the local media that was there covering the fire and that is how the news spread.
Now, these are just rumors (shout outs to 24hourhiphop) and his house burning down would kind of explain why he cancelled his European tours this week.
Anyways, what do you think of these "rumors" ❓ Let us know in the comments.