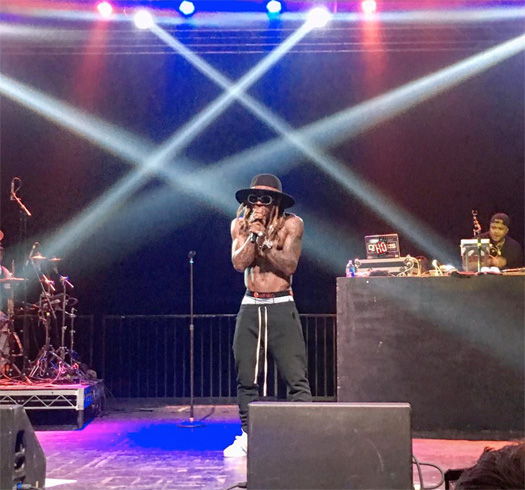 Lil Wayne performed live at The Complex in Salt Lake City, Utah a few days ago on September 29th.
Throughout the show, Weezy performed "Mr. Carter", "Believe Me", "Bitches Love Me", "Rich As Fuck", "6 Foot 7 Foot", "Lollipop", "She Will", "A Milli", and more songs live for everyone in attendance.
You can check out some footage from Tunechi's live performance in Utah after the jump below!