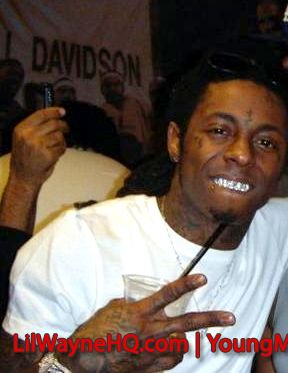 Grammy-winning rapper Lil Wayne has reportedly been granted additional time by a federal judge who has postponed his upcoming copyright lawsuit.
The decision was reportedly made in court yesterday (August 11) afternoon.
A federal judge has agreed to postpone a trial for a lawsuit that accuses rapper Lil Wayne of sampling another artist's work without permission. U.S. District Judge Martin Feldman didn't immediately set a new date for the trial that was scheduled to start October 26. The copyright infringement suit claims Lil Wayne failed to secure permission to sample folk singer Karma-Ann Swanepoel's song "Once" on his track "I Feel Like Dying."
His record label reportedly requested a delay earlier this summer.
Universal Music Group also is named as a defendant in the suit because the company allegedly had a hand in posting Lil Wayne's song on a MySpace.com page where millions of fans downloaded it for free. Universal had asked Feldman for more time to prepare for a trial.
Weezy filed a copyright infringement lawsuit against the "I Feel Like Dying" producer who, he said, was responsible for clearing the original song's sample.
A lawsuit by the rapper's lawyers says Rebel Rock Productions Inc., of Coconut Creek, Fla., produced "I Feel Like Dying" and was responsible for obtaining any necessary licensing agreements. Rebel Rock hasn't responded to Lil Wayne's claims and doesn't have a lawyer named in court records. A telephone number listed for the company has been disconnected.
He was originally sued over the track in May 2008.
A lawsuit filed last year against Lil Wayne accuses him of copyright infringement for failing to get permission to sample folk singer Karma-Ann Swanepoel's song "Once" in his track "I Feel Like Dying." The song isn't a track on any of Lil Wayne's records, but he allegedly sings it in concert and has allowed fans to download it for free on his Web site.
Via: SOHH
PS: This is a completely different lawsuit to what we posted earlier 😉