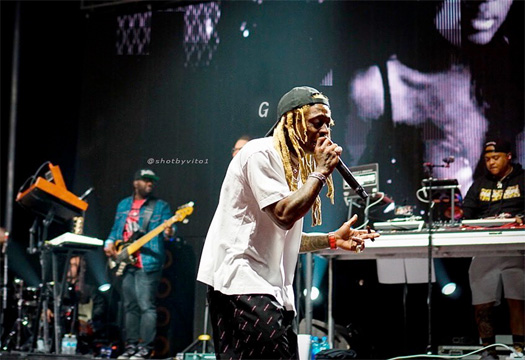 Cortez Bryant was a speaker at Midem 2019, which took place at the Palais des Festivals in Cannes, France on June 4th, to debate about the music industry's growth with streaming and how rap artists can work with brands.
During his appearance at this year's Midem event, Tez Poe and Matt Ferrigno of MTW Agency both discussed working with megastars like Lil Wayne:
"15 years ago I was just Lil Wayne's best friend, talking to these guys in suits… a challenge! But for one of my first deals, with AT&T, I got them to call their grandchildren and ask if they knew Wayne; the kids hollered, and we got the check!" – Cortez Bryant

"The biggest deal we did was with Lil Wayne and Samsung; it enabled us to surpass iPhone for the duration of the campaign. Wayne didn't even use Galaxy phones! But authenticity can be built." – Matt Ferrigno
According to the trade show's official website, Tez also mentioned that Wayne will have a television series coming out next year that maybe premiering on the Netflix platform and has just finalizing a big deal to launch his own fashion line with American Eagle!