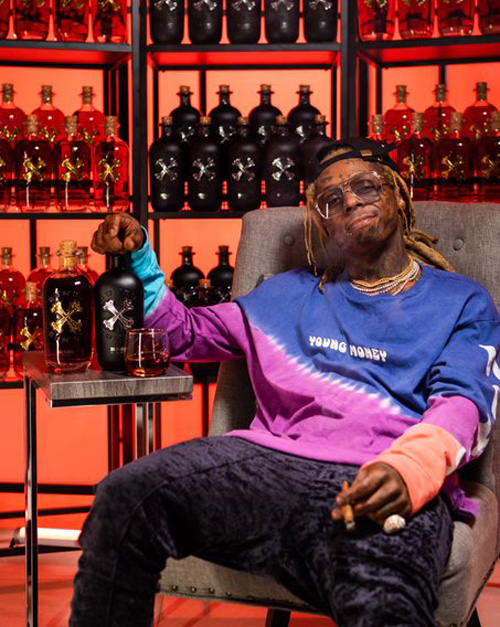 For an interview with one of his latest business ventures, Bumbu Rum, Lil Wayne pays a visit to The Bumbu Room to sit down with Sara Gilbert.
"Because I don't listen to no other hip-hop but my damn self."
During their conversation, Weezy revealed what bad habits he has, his thoughts on the "once a cheater, always a cheater" saying, if he could ever date a girl after she has been with his friend first, if he has any guilty pleasure music, what his porn star name would be, and if Stephen A. Smith is always right and never wrong about anything.
"Every song that I ever put out was unfinished. I can't listen to whatever songs I have out until I put it on a setlist for my show. That's when I have to listen the song because I have no idea what the words are. That's the only time I got back and listen to it because simply I'm working on other stuff."
Tunechi also mentioned he "loves" this new direction that hip-hop has took, he listens to no other rappers except for himself, and he doesn't remember the words to any of his old music, which he then also called every old song of his "unfinished". You can check out the interview below!