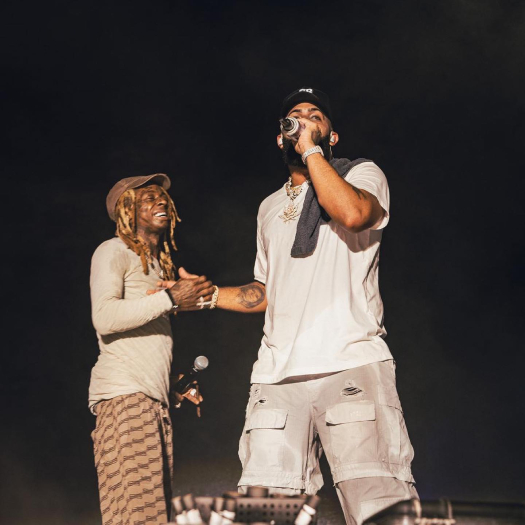 On May 20th, Eladio Carrión brought out Lil Wayne during his headlining set at the 1st annual Sauce Boyz Fest in Puerto Rico.
While at the Estadio Sixto Escobar in San Juan, Tunechi came out to perform his smash hits "A Milli", "Uproar" and "Lollipop" live for everyone in attendance.
It would have been awesome to see Eladio and Weezy perform their "Gladiador" remix live together, but unfortunately that was not meant to be. Check out some footage from the show below!