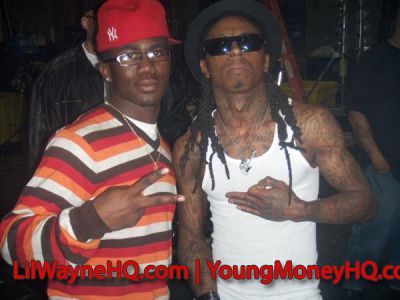 Weezy Week still continuing? Here is another LilWayneHQ.com exclusive which we are blessing y'all with. This Lil Wayne verse is unheard and was set to appear on the I Can't Feel My Face collabo album, but Juelz didn't record his verse or the chorus, so basically it just got left behind. The good news is that we are posting it no DJ and you can listen/download it below:
Download: Rapidshare | zShare
Also, ballerbloccing from our forums posted the full version to the Lil Wayne snippet titled "Thinking To Myself". The full version features Mack Maine, Nicki Minaj and Kidd Kidd, and the funny thing is that the YouTube video says it was uploaded in August 😕
httpv://www.youtube.com/watch?v=k9HlgIGUMPg
Anyone else heard the full version of this ❓ And if anyone has the download, I'd appreciate it if you could post one.
Enjoy 8)