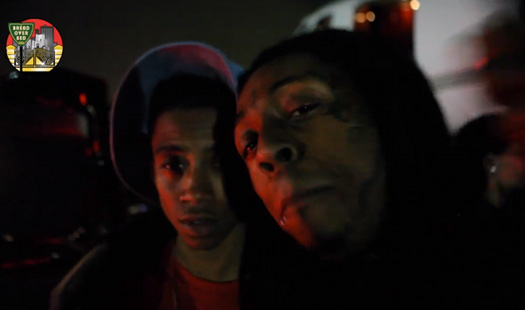 Lil Wayne is back home from his vacation in Cannes, France. As Weezy F Baby landed last night, he grabbed Lil Twist and said some words to the camera that are directed towards Justin Bieber's manager Scooter Braun.
"I heard that they got a bitch-ass nigga named Scooter that be running with my lil' brother Justin Bieber. I heard this bitch-ass nigga Scooter talkin' shit about my little brother. Nigga this my motherfuckin' brother, anything you gotta say, when you see me say it to my motherfuckin' face. And if you do happen to say it to my motherfuckin' face, I ain't gon' make you eat them words nigga, I'mma put them bitches on your tombstone. Fuck you Scooter!"
Twist and Bieber used to be great friends, as well as lived together, but this year they haven't been hanging around each other like they used to, even though they are still cool.
However, Twizzy explained late last year that Scooter had been blaming all of Justin's trouble behavior to the media on him to make him look like a bad influence.