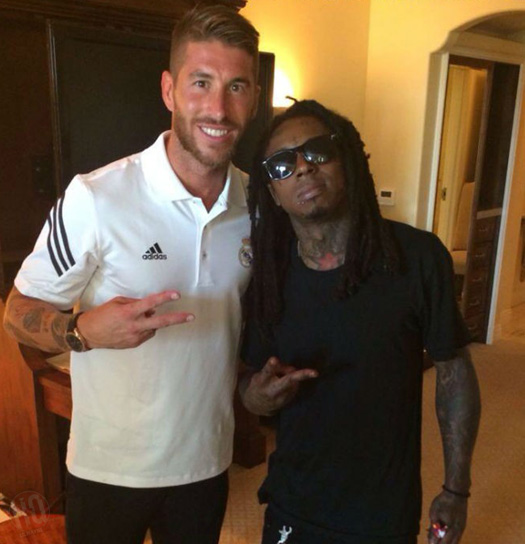 Yesterday, Lil Wayne and Euro met some of the Real Madrid football/soccer players at their hotel in Miami, Florida. In the picture above and the pics below, Tunechi can be seen with Sergio Ramos, Pepe, and Jesus Fernandez Collado (who is better known as just Jesus).
If you are wondering what the Spanish team are currently doing in the United States of America, they are taking place in the International Champions Cup on their pre-season tour. They have already played and lost to Internazionale on Saturday, but they are still set to play Roma tomorrow and Manchester United at the weekend.
You can view two more photos of Weezy F Baby with Pepe and Jesus below! I'm sure Marcelo will be disappointed that he missed out on this opportunity to meet Wayne, because he is a big fan of him, but he is still currently on a break from his World Cup action last month.