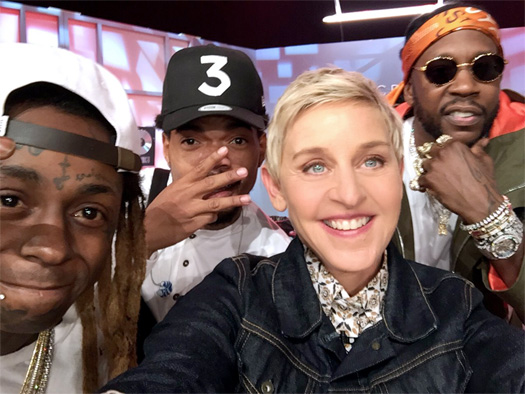 Last week, Chance The Rapper stopped by Power 92.3 FM in his hometown Chicago, Illinois for an interview with Shagg Nice that you can watch below.
Around the 4:30 mark of the conversation, Chance thanked Lil Wayne and 2 Chainz for doing their features on his Grammy award winning single – "No Problem". He even mentioned that "obviously Wayne is a legend" too.
At the 16:00 mark of their interview, Chano revealed that he would give the award for Greatest Rapper Of All Time to "Dwayne Michael Carter", which is of course Weezy's real name if you didn't already know!