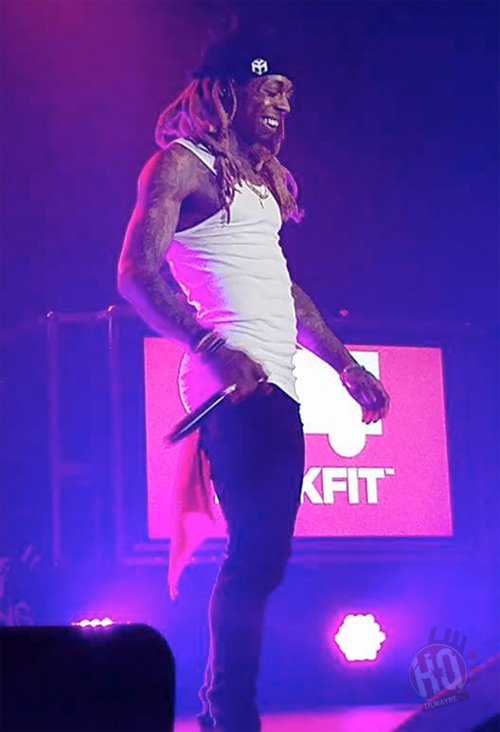 For a stop on his "Kloser 2 U Tour" on April 19th, Lil Wayne performed live at the House Of Blues in Anaheim, California.
At the concert, Tunechi performed "Rollin'", "Ride For My Niggas", "Wasted", and more songs live. Tune also stopped during his show to let a fan know that he loves his t-shirt, which had a Birdman face printed on it with a sniper scope pointing at him, as well as a "Fuck Cash Money" tattoo.
You can check out some footage of all of this and get a better look at the Baby tee after the jump below, courtesy of Joshua Carreras!