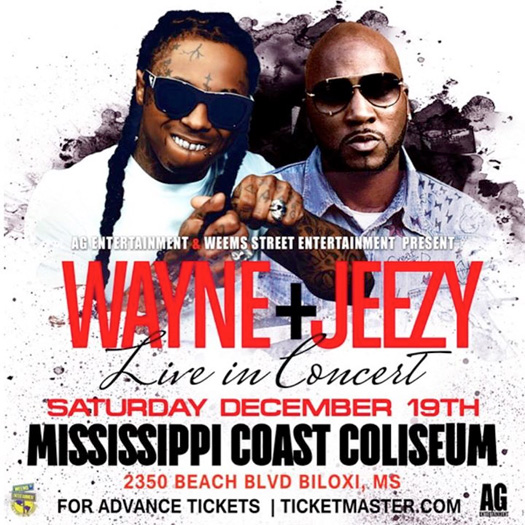 Yesterday, Lil Wayne was due to perform live at the Mississippi Coast Coliseum & Convention Center in Biloxi, Mississippi along with Young Jeezy, Duffle Bag Trizzy, and Sippi Boi Noy.
However due to his elbow surgery, Weezy has had to postpone the concert to Saturday, December 19th. If you had tickets for the November 28th date, they will be honored for the new date in December.
You can also get refunds from the place that you purchased your ticket(s) from. If you don't have any tickets and want to go to the show next month, click here to order them online from Ticketmaster for $29.00, $60.00, $75.00, or $119.00!