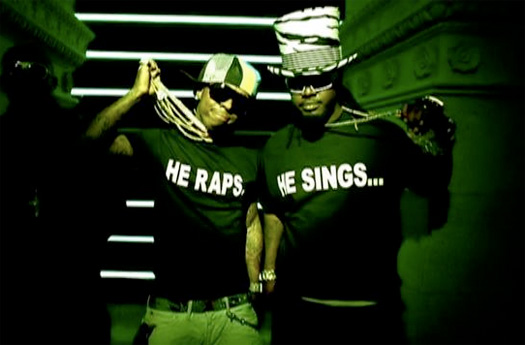 The "Feature Friday" edition for this week is a single from T-Pain called "Can't Believe It" featuring a verse from Lil Wayne.
This David Balfour and T-Pain-co-produced song appears on the Tallahassee artist's Thr33 Ringz album, which was released back in 2008.
"Now I can put your ass out, oooh and keep running your mouth; And if your brothers come tripping, I'mma show 'em what these teardrops 'bout"
You can watch the "Can't Believe It" music video that was directed by Syndrome below. If you didn't already know, there is also a remix of this collaboration that includes an extra verse from Wayne!