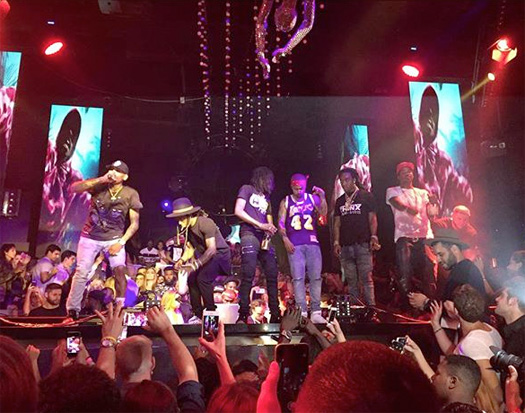 On September 3rd after Chris Brown brought out Lil Wayne during his "One Hell Of A Nite Tour" show at the American Airlines Arena in Florida, they both attended STORY Nightclub in Miami for an after-party.
During their appearance, Weezy and Breezy got on the podium (Migos joined them too) to perform "How Many Times", "Loyal", "Take It To The Head", "Back That Azz Up", and more songs live for the people in attendance.
You can watch a video from the after-party after the jump below!