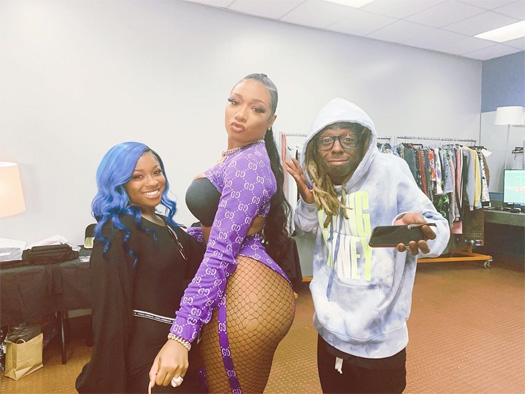 Megan Thee Stallion recently chopped it up with Teen Vogue to create the music playlist to her life, which you can check out below.
One of the songs she picked was Young Money's "Every Girl" single to which she then praised Lil Wayne and discussed how he is one of the G.O.A.T.s, as well as how he had a big influence on her.
The female artist from Houston also called Wayne one of her "favorite rappers", revealed why she enjoys his "Every Girl" verse so much, mentioned loving how cocky he talks, recalled watching all of his music videos and listening to all of his mixtapes, and much more!
Would you like to see a collaboration from these two in the future?