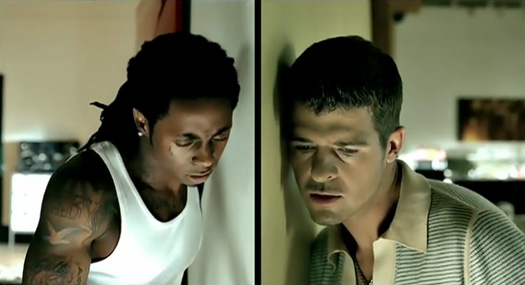 The "Feature Friday" installment for this week is a track from Robin Thicke called "All Night Long" featuring 3 verses from Lil Wayne.
The Pro J and Robin Thicke-co-produced song appears on The Evolution Of Robin Thicke album that dropped 10 years ago back in 2006.
"She say she wanna be the one I get next to, yes boo; Let's do that, who that? You that… one, I want to be the one that get next to, let's move"
You can listen to "All Night Long" below!