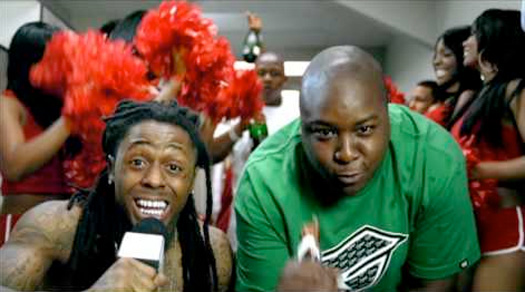 It's that time of the week again! Today's "Feature Friday" edition is a Jadakiss track called "Death Wish" featuring a crazy verse from Lil Wayne.
This The Alchemist-produced song appears as the outro on Jada's album, The Last Kiss, which was released back in 2009.
"Better get right or get left shit; Better hit right or get left hit; Even if you threw the best pitch, yes bitch; It's Weezy F bitch, I'm the best bitch; Motherfuck your guest list, I be like: 'let's just kill him and get breakfast', neck slit; Next shit, expect this, every time you check this; I'm exit, I mean, excited to be your death wish; Bitch I wear this G shit on my heart, not my necklace"
You can listen to "Death Wish" below and read the lyrics here.